our start
In 1994, Orion Environmental Inc. was founded by a couple in the guest bedroom of their Long Beach bungalow. Leaving the safety of jobs at international environmental consulting firms, they asked the question:
Could a tiny start-up contribute meaningful solutions to environmental problems?"
As like-minded scientists, engineers, geologists, and administrative and operations specialists joined and Orion grew from tiny to small, that big idea of combining and concentrating efforts into meaningful work remains.
In 2003, an Orion project engineer/manager moved to northern California and opened an office in Berkeley. He grew the office and is now an Orion officer and shareholder. (Because an existing company was using the Orion name in this region, Orion is doing business as "Arctos Environmental" in northern California.) In 2016, an Orion senior project engineer/manager opened an office in Burbank to manage project sites in the area as well as expand Orion's regional business.
being small but thinking big
Being small but thinking big is a fundamental tenet of Orion's business operations. Orion selectively recruits employees to team with each other as well as with a carefully built network of outside consultants who are recognized experts in hydrogeology, risk assessment, remedial construction, system maintenance, controls engineering, structural engineering, data processing and management, and computer-aided design. Many of these independent firms have worked with Orion since its founding. Clients benefit from these networks of longstanding working relationships and interactions because Orion's project team members are always chosen, not just based on staff availability, but on staff compatibility with the clients' projects and overall goals. Orion brings this depth of experience to projects of all sizes.
the whole is something besides the parts…"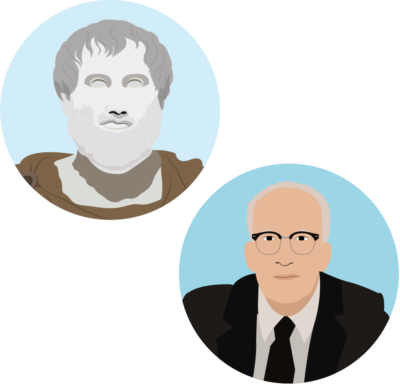 Greek philosopher-teacher-writer Aristotle posited that the whole is greater than the sum of the parts. American geometrician/educator/architect-designer/patent-holder Buckminster Fuller explored the math behind Aristotle's idea. Just adding up the component parts does not take into account the synergy that exists between individuals working together cooperatively. Collectively, their results add up to more than the sum of individuals working alone.
The solution for an environmental site cleanup can be linear: Rigorous and accurate data collection can reveal whether regulatory cleanup levels are met. However, environmental problems present many factors and variables, and successful solutions require looking at and integrating the many facets of projects.
Orion's primary focus is on investigating and cleaning up contaminated soil and groundwater. Successful environmental clean-ups require a combination of technical and project management skills. Orion's staff are recruited for their technical and educational backgrounds and trained to provide clients with multi-faceted project management.
---
Metaphysics, by Aristotle
Synergetics: Explorations in the Geometry of Thinking, by Buckminster Fuller; Buckminster Fuller Institute